If you've been keeping up with my awesome life, you know what happened to me
recently
. In the midst of all the pain, somewhere in the nether regions of my mind, I heard my doctor say she wanted me to stop drinking. Thinking back on it for the past few days, I thought it was a drug-induced memory. But after the hydrocodone cloud dissipated, it became an actual event. I was curled up in the fetal position on the examining table, that stupid paper sticking to the side of my tear-soaked face, and she said those six dreaded words: I WANT YOU TO STOP DRINKING.
Fat, alcoholic bitch say what? (I know, a little too Hannah Montana, but hey, if the alcoholism fits...) How cruel can one bitch be? I mean, you strip me of my patience, my confidence in your nursing staff, my dignity after having me wait so long that I was in tears from frustration and pain, and now you're saying that I, A Bitch Called Mom, Dr Jekyll and Mrs.Hyde, can't even have the one solitary pleasure in her life? Check the obits, people. There's about to be a doctor of internal medicine position open real soon.
So as I sit here semi-sober after having been dry for a whole fucking week, I think the time has come to write a poem to the one I love...Jose Cuervo.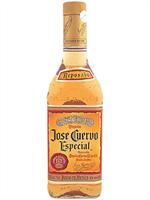 Ahem...
Shall I compare thee to a Summer's day?
Thou art more lovely and more temperate:
Rough winds do shake the darling buds of May,
And Summer's lease hath all too short a date:
Sometime too hot the eye of heaven shines,
And oft' is his gold complexion dimm'd;
And every fair from fair sometime declines,
By chance or nature's changing course untrimm'd:
But thy eternal Summer shall not fade
Nor lose possession of that fair thou owest;
Nor shall Death brag thou wanderest in his shade,
When in eternal lines to time thou growest:

So long as men can breathe, or eyes can see,
So long lives this, and this gives life to thee.
What? I said I was semi-sober. I'm sure Shakespeare won't mind.