Ok, I've never been tagged in a blog before, so don't laugh if I completely screw this up. You know I suck at the whole computer html code what-the-fuck-is-that thing. Here goes.
2. Favorite YouTube video: Coochieness: There Goes My Bangs Bitch
Whether you like this vid or not, you
will
be singing this song tomorrow.
3. A photo that makes you go awww:
That's my baby girl. She's cute when she's not being obnoxious.
4. A funny T-shirt: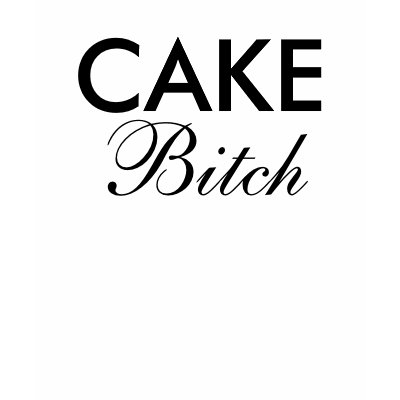 Did I mention I decorate cakes for extra money? Well, it's not really extra when you don't have any income to begin with.
5. Something geeky: um, yeah, I'm gonna have to get back to you on this one.
6. Link or pic relating to your fave movie:
7. A link to the newest blog you've discovered:
Rachel Gardner, Literary Agent
8. A photo of something on your wish list:
Paris. Yes, I want the whole fucking city.
9. Here is where I'm supposed to tag seven other blogs. In lieu of that, I'll post links to some of the blogs I follow and love. I'm a rebel like that.
The Well-Fed Spirit
(that's my other blog, btw)
The Bitchy Waiter
The Ranter's Box
The Journey
Dribble
Hello, Sailor
Secret Pleasures
WARNING: this blog is naughty
If none of the links work or if the videos don't load, well, I tried goddamit. Deal with it.